There's nothing new with rebooting old film franchises for a newer generation. The newest old franchise to get a reboot is Power Rangers. While I'm not familiar with the new cast of Power Rangers, the involvement of actress of Elizabeth Banks was intriguing. Later on it was revealed she was going to play Rita Repulsa, the main villain from Power Rangers.
The two things I remember distinctly about Rita was she was played by an Asian actor and the large wig like costume. Originally in the TV show Machiko Soga played Rita in the Japanese series, which voice dub for its US syndication. However after seeing the Elizabeth Banks in the Hunger Games films as Effie Trinket, I thought if she could wear a costume and make up so extravagant in Hunger Games, something like Rita's original costume would be ideal. Instead they went in a different direction.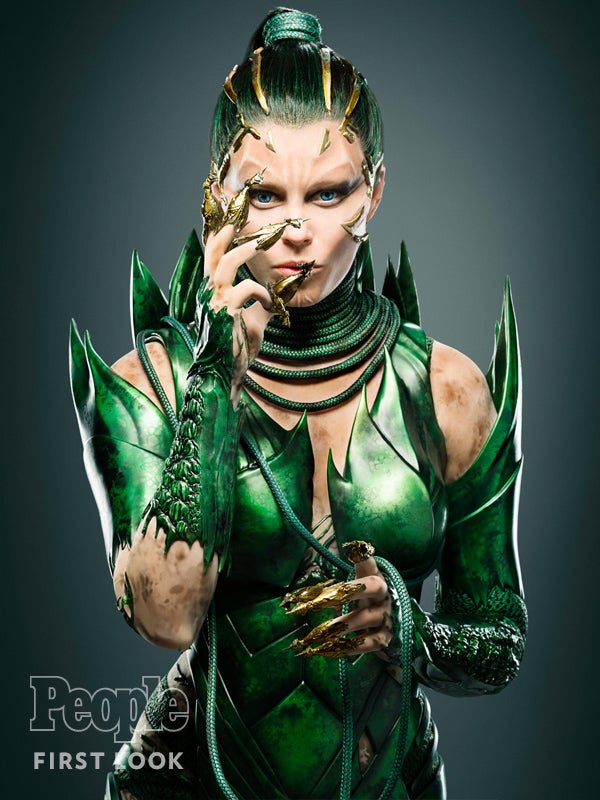 I get it some times you want to distant your self from the a past take on a character. I just thought there would be a little homage to the old series. In this case the only similarity is the name; Rita Repulsa. It raises questions of other visual aspects of the new film. What will the Power Rangers costumes look like? What will the new robot beasts look like? What will the final Megazord resemble? Lots of questions to still answer but I wish Hollywood  would take a bit of old and mix with the new when it comes to certain character designs. That's what I was trying to achieve in my quick Photoshop mashup image. Hollywood shouldn't be quick to wipe the slate to the art that was used to establish a franchise's roots.
-JD